DETAIL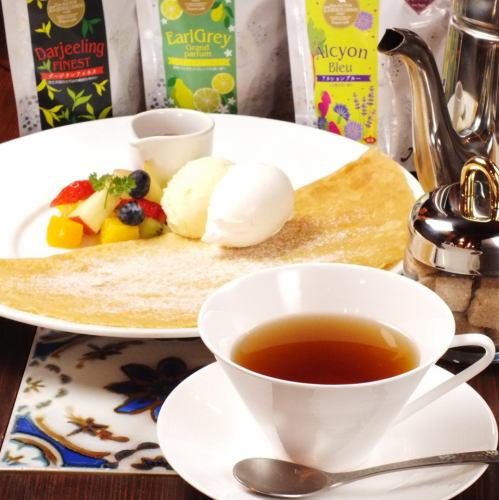 All you can drink tea made with your favorite crepe + tea leaves imported directly from France <TEA FREEセット> 1370 yen
By using a coupon1370 yen
The price is tax.
What is tea free: I will ask you to pour out a fragrant tea from France that was carefully selected by Sommelier until it stops and a voice is heard.The type of tea changes every time you make a brew.Please enjoy tea time slowly.
Menu
[Selectable crepes] Please choose one from the following.
· French chrysanthemum
· Schuett Citrus
· Fluy Shanty
· Chocolate Banana Brownie
· Milfieille of berry berries
· Strawberry Daifuku Crepe "Rabbit"
· Mil crepe tart of chocolate
· Mont Blanc Crepe of Hojicha
【Tea with smell fragrance imported directly from France】 The type will be random.
· Alcyon Blue
·Earl Grey
·caramel
· Darjeeling
· Symphony
Coupon that can be used
★ On anniversary / birthday ★ Surprise message to crepe ♪ ※ Please make a reservation by the day before.

Presentation conditions

Required reservation up to the day before booking.

Conditions of use

Please be sure to tell us which crepe you will attend.It is limited to those who ordered crepe.(Not applicable for single item) * In case of web reservation please specify the contents of the message.

Expiration date

Until the end of March 2018
2018/03/01 update